Our Courses

Our Exclusively Designed GMAT Prep Courses are
Perfect for Busy Working Professionals
'The GMAT Coach' offers perfectly designed Prep Courses that seamlessly align into your busy schedules. It focuses on Personalized Care, Learning & Development into all Sections of the GMAT Test.
GMAT Private Tutor
Learning is so much easy and effective when you have personal attention and guidance from an excellent tutor with great passion and experience. Our highly qualified experts have helped many learners reach their target scores and target schools in a short span with our engaging & effective methods.
Flexible Schedules
For busy working professionals, we understand how challenging it is to find time to prepare for GMAT test. We work closely around your available times and accommodate you accordingly (early morning 6:00 AM or late night 11:00 PM). We are a perfect solution for your demanding schedules.
Designed For Busy Schedules
Our well researched and successful GMAT prep classes make sure you learn more in less time with our proven strategies. Wherever you go, your steady GMAT prep shouldn't stop and we will work closely to prepare a perfect action plan & strategy for you all through your test date.
Value for Money
Our passion to help students ace the GMAT test and having low overheads we provide our best possible services at affordable rates (which are 50% less than our competitors rates). Our students who enroll our GMAT online course are guided and provided with all the tools, strategies and action plan to excel in the GMAT test!
Testimonials
Reviews from our Successful Students
"I am very happy with my Final GMAT Score of 750, I excelled the GMAT Prep & Test with a lot of hard work coupled with 'The GMAT Coach' Prep Sessions.

I have scored a 48 in Quant; thanks to the personalized one-on-one prep classes which had excellent course work and sharp focus on smart teaching methods. I worked with 'The GMAT Coach' for about 18-20 Hours over a period of 3 weeks to ace the GMAT Test.
Matt G.,
San Diego, CA (750 GMAT Score)
MBA from Stanford University
"It was very helpful in providing tools and tips on solving more difficult problems in a short amount of time. I will certainly recommend 'The GMAT Coach' Perp Services to all folks shooting for 700+ "
Rashaan C.,
Director at RBC Capital Markets
MBA from Harvard Business School (HBS)
"I would recommend this GMAT Math preparation to anyone planning to take the GMAT Test soon. After only a few short weeks of this tutoring ('The GMAT Coach' Prep Sessions), I was able to improve my GMAT Math scores by approximately 50% (530 to a 690). As a result, I was able to gain acceptance at all 4 top 15 business schools. Without this help, this success would not have been a possibility."
Chris R.,
GMAT Score 700
MBA from UCLA Anderson School of Management
"I got a valuable insight into the strategy and understanding of the GMAT Quantitative section and how to smartly approach it which was Very key and very helpful– these were the best things that I picked up from the course.

I am happy with my Final GMAT Score. I am very impressed with the passion, dedication of the instructors and the common-sense approaches that 'The GMAT Coach' team employ.

Without hesitation, I will recommend this service to folks whenever the opportunity arises and I would rate 'The GMAT Coach' a 9/10."
John P.,
Portman Holdings, LLC. Atlanta, GA
MBA from Emory University
This class offered by 'The GMAT Coach' certainly helped me a lot; 4-5 questions on the real test were almost straight out of this class. I think this class touched base on everything they asked in the test which is tough because I hear they change it around pretty often!

I do not think I would have gotten the Questions correct as fast as I did, if it wasn't for this class. Our work together was reflected in my final score.

'The GMAT Coach' did a great job on the Course Structure & Topics that were covered. Thank You!"
David R.,
Atlanta, GA
MBA from Georgia Tech. University, College of Management
"Even though I messed up the verbal and still got a 700 in my Final GMAT Test; if I were little lucky on verbal and got my usual score in Verbal = 42 he would have touched a 740+!!!

I have improved my Quant score significantly with 'The GMAT Coach' Prep Course where I have worked very hard with the team for about 2.5 weeks and came out with Flying Colors.

The Course Structure was so extensive that really help me improve my confidence levels & Math skills. 6 - 7 Questions in the Final GMAT Test were very similar to ones that were discussed in the Prep Sessions.
Overall, I am VERY HAPPY with the Course & the SUCCESS!!!"
Charlotte, NC
MBA from Wake Forest University School of Business (with Fee Waiver / Scholarship!)
"It was great having the one-on-one help as well as having someone to encourage me as I worked through the process. The confidence building as well as the help going over mistakes made in tests helped me a lot.

I am extremely happy with my score."
Mayowa A.,
Chicago, IL
MBA from Kellogg School of Management at Northwestern University
"Dealing with each individual topic and a range of problems with varying difficulty in one shot was very helpful. These were the best things that I liked from this program. The course structure is very impressive & I surely recommend this."
Shruti S.,
(Scored 700 in her GMAT & 47/60 in Quant)
Admitted into all Top-5 Business Schools in the USA
"I learned to simplify the problems and to look for the "smart" way of solving. Definitely I would recommend this Prep Services as this is much more economical than the more well-known courses like Kaplan and Princeton Review and has so much more one on one time without the distractions of a large class environment.

I think these sessions provided me with a wonderful service and my rating is 9.5/10"
Brett R.,
Atlanta, GA
MBA from University of Texas, Austin
'The GMAT Coach' course helped me develop strategies for setting up problems and quickly eliminating nonsensical answer choices.

Some of the approaches were much, much simpler than those offered by other preparatory courses like Kaplan, Manhattan GMAT etc. Also, this course challenged me to use my "common sense."

I am very happy with my score (730 & Quant score of 48) & absolutely recommended 'The GMAT Coach' Prep Courses to my friends!!
Ameer S.,
Chicago, IL
MBA from The University of Chicago Booth School of Business
"I liked the personal attention and focus on the things that I needed. The ability to make very complex things very simple was impressive and I was also impressed that you seemed to have an entire program and plan in place for areas that needed to be learned.

I am very happy with my score & would definitely recommend this to others and rate is like 12/10…….'The GMAT Coach' was off the charts!!!"
Andrew M., CPA
Atlanta, Georgia
MBA from Emory University,
"I gained a valuable approach towards solving the questions, and understood more what kind of an answer the test writers were looking for & My Rating is 10/10"
Jonathan C.,
TechnicalDirector, Amazon,
MBA from Univ.of Georgia, Atlanta
The correction of my methodology, the way to deconstruct & simplify problems that appeared complex was the best things that I learnt in these sessions. I will recommend these sessions to other potential MBA aspirants and GMAT Test takers.(In fact I already have!)
Erin C.,
Product Management at Sun Trust Bank
"A quicker & smarter approach to solving GMAT Quant problems was the best things that I learnt on these sessions. I will absolutely recommend this tutoring for friends & others and rate this at 9/10."
Jennifer D.,
Dalmatian Books Inc.,
Atlanta,GA.
"This Tutoring Sessions have helped me tremendously with the math part of the GMAT Test. I had taken the test once before this help and achieved a 9 percentile. With this help,a month later I reached 69 percentiles on the MATH part. In another words, I strongly recommended this."
Caio A.,
Atlanta, GA
MBA from Georgia State University
"The sessions helped me to focus on the REAL types of GMAT Quant questions and learn very straight forward methods to get the solutions quickly. Focused practice questions on each topic really helped my confidence, and on test day, I was able to quickly identify the topic of each question and the method for solutions was like second nature.

Unlike the Kaplan's and Manhattan GMAT's prep classes, this service from "The GMAT Coach" is unique because it does not burden the student with too much information about math principles and solving tricks. It makes the GMAT Quant seem very straightforward/simple and manageable. Also, it was great to establish a goal at the beginning and have realistic tracking toward that goal. I truly appreciated "The GMAT Coach" taking a personal interest in my success. I believe that is what sets this service apart! Communication is excellent and it is a very organized service. I am very happy with the improved score and rate "The GMAT Coach" a 9/10"
Adam P.,
Nashville
490 to 640 in 3 weeks!!! (Q = 39 & V = 39)
Top Business Schools
Our students have been enrolled into the following
B-Schools for their Executive MBA Programs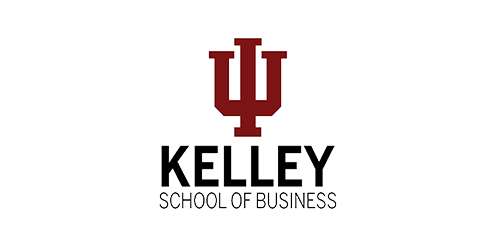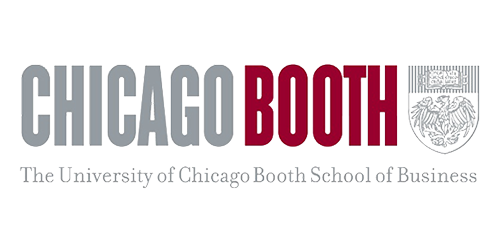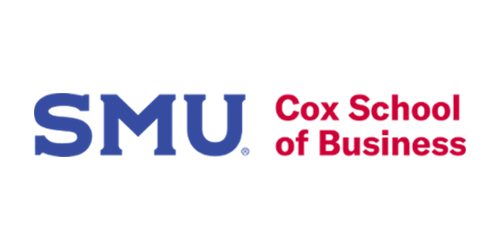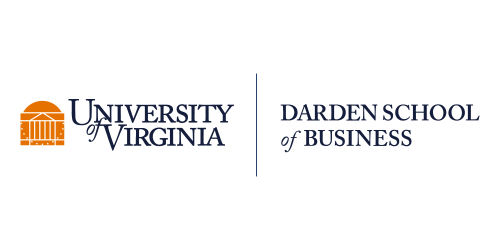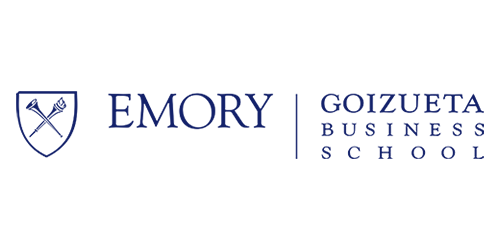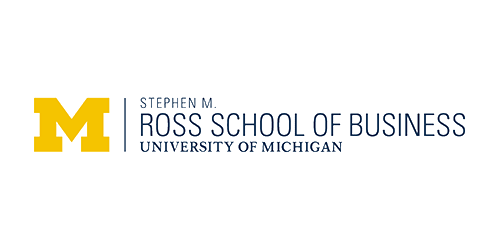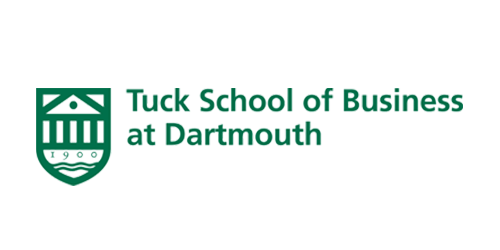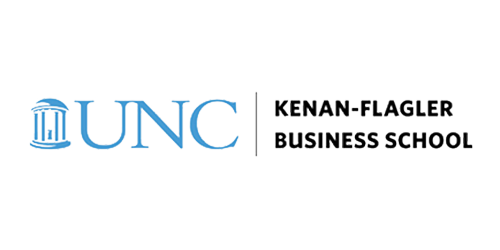 Try Free Session
Get a FREE 1.5 Hour Trial Session from 'The GMAT Coach'
Fill the Details Below to Schedule & Avail a FREE 1.5 Hour Trial Session